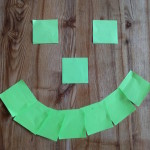 On a cold and wet October afternoon in Denmark, we met in our retrospective facilitators' group to discuss challenges and activities for retrospective facilitation.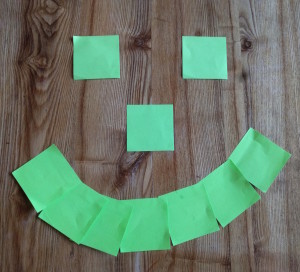 This time, while speaking about something completely different, I mentioned that looking at the green post-it notes with the positive events was not something that people felt was natural. Even if I implored them to also look at the good things that had happened, most people wanted to focus on solving problems. Around the table everybody had the same experience; that in order for people to focus on the positive events and learn from them, we had to force them and as facilitators, we did not want to steer the retrospective too much.
We wondered if it was just a Danish thing, something in our culture that makes us focus on the negative.
So the obvious next step was to ask facilitators from different cultures to comment on this. Aino sent an email to facilitators from USA, England, and Germany to ask if they had seen this also and if they thought it was a cultural, a developer thing, or a general human thing. It would have been good to get even more diverse answers, but these were those facilitators, where I expected it would be ok to ask them for their time for this.
Our theory was that it would be less obvious in USA, because they seem to us to be more interested in looking at the positive. The answers came back, and the German facilitator had the same feeling as us (we had not included that in the email) that it would be more so in Europe that in the US. The US facilitator had the surprising experience that it was the same all over the world, and to be fair she was probably the one with the most diverse experience in facilitating retrospectives in different countries and cultures. The British facilitator had quite a different explanation, though. He thought that the negativity might stem from the fact that this was the only place, where people were allowed to let out steam about being forced to change to an agile development process without feeling they had the ability to influence it.
So all in all, we are still confused about this. We believe that to be able to make (at least) Danish engineers focus on the positive points in retrospectives, we need to force them or urge them quite hard. But when we do, they seem to get a very positive and actually useful retrospective out of it.
While the emails were out and not answered yet, Simon did an interesting unplanned experiment. After a break in a retrospective he facilitated, he removed all the red post-its with shaking hands. The reaction by the team was a bit of astonishment but also general acceptance.
He specifically remembers the look on the team-leaders face on re-entering the room and seeing him removing all the reds … it was like: "Wow, frightening…let's do it!"
After that, the team only focused on improving the things that worked well. We did a classic dot-vote on the good things we wanted to improve even more. Then we made a reverse fish-bone diagram, which identified the reasons why the testing effort in the team would work even better in the future.
The feeling after the retrospective was even more uplifting than it usually is after a good retrospective and we think and hope that it removed the engineers a bit away from the "let's resolve all the problems" to a more positive "let's improve on the things that work well" kind of mindset.
What do you think? Is it cultural, engineer-specific or just a general human trait? And is it a good idea to force people to look at the positive things as something to learn from as well?
Blogpost by Simon Hem Pedersen, Trifork Software Pilot and Aino Vonge Corry, Metadeveloper
The following two tabs change content below.
I øjeblikket er jeg optaget af at være agil coach og facilitere retrospectives online for flere firmaer. Jeg underviser også de nye undervisere i undervisning på Datalogi på Aarhus Universitet, inviterer talere til tech konferencer for YOW! og Skills Matter, og holder foredrag rundt omkring i verden (lige nu kun online). Jeg er 49 år gammel, har tre børn i alderen 16-25, har en Ph.d. i datalogi. I 2011 startede jeg mit eget firma, Metadeveloper, hvor jeg laver alt det jeg synes er sjovt og givende.
Nyeste indlæg af Aino Vonge Corry (se alle)